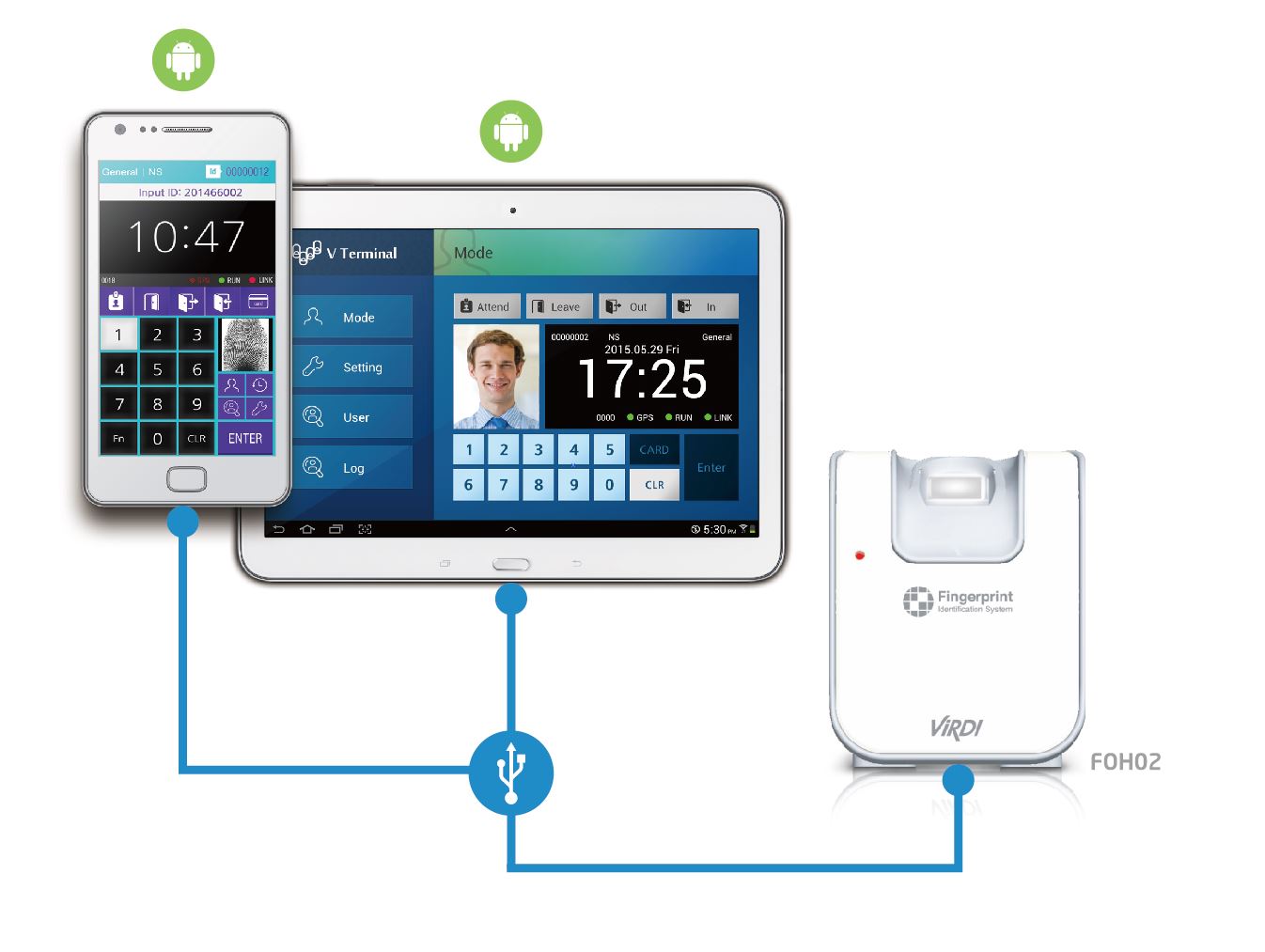 VTerminal
Virtual Clocking Terminal Solution
Portable Terminal
No hassle for user to install anything. Mobile devices work as portable terminals.
GPS Transaction
Real-time GPS location data including a captured image sync with UNIS server installed at HQ or anywhere using 3G or Wi-Fi.
Convenient Installation
No network connection required for T&A service.
Time & Attendance for field workers
Real-time T&A log monitoring available. Lookup authentication log history by period, shown as image captures.
Network Service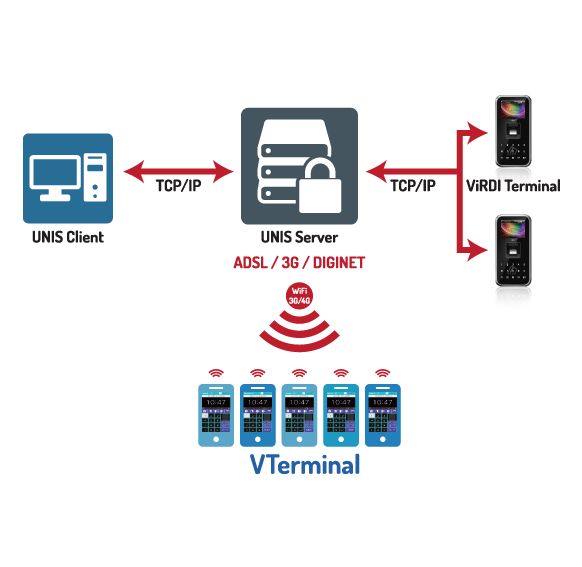 Cloud Service