VIRDI established a US branch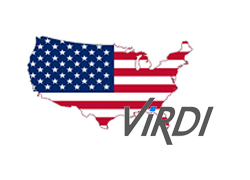 VIRDI announced that the establishment of its branch in Northridge located in California, USA to meet the rising demands of biometrics in the US market. The US branch will play an important role as a logistics hub of Latin America.
YoShik Shin, CEO of UNIONCOMMUNITY, said that the establishment of the US branch will be helpful in reinforcing local market research and network between local partners. He also commented that he is planning to expand the business depending on the market situations. In addition, sales and technical education will be executed periodically for better services.