UNIONCOMMUNITY selected as the Advanced Technology Center (ATC)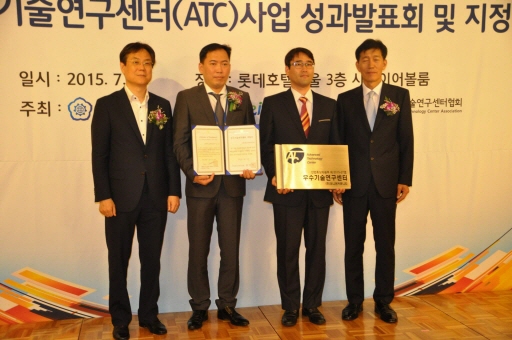 UNIONCOMMUNITY's project, 'Development of a fake biometric defense technique to enhance Fintech's non face-to-face identification security service' was selected as one of the Advanced Technology Center (ATC) businesses by Ministry of Trade, Industry & Energy. Thereby, UNIONCOMMUNITY will be granted approximately 30 billion won over three years for fake biometric defense technique development.
ATC business is a governmental program that selects enterprises which have technological innovation capabilities and supports them in order to raise an advanced R&D center. 35 enterprises were selected this year, and UNIONCOMMUNITY will be supported as a company in the biometric development field.
YoShik Shin, CEO of UNIONCOMMUNITY said "high technology which can detect fake biometrics is strongly required as biometrics becomes one of major means of user verification in the fintech market. Upon this ATC business opportunity, our company promises to develop advanced biometrics technology with reinforced security."