[BIOMETRIC]Biometrics and digital ID in Africa this week: Data protection trailblazers and new offerings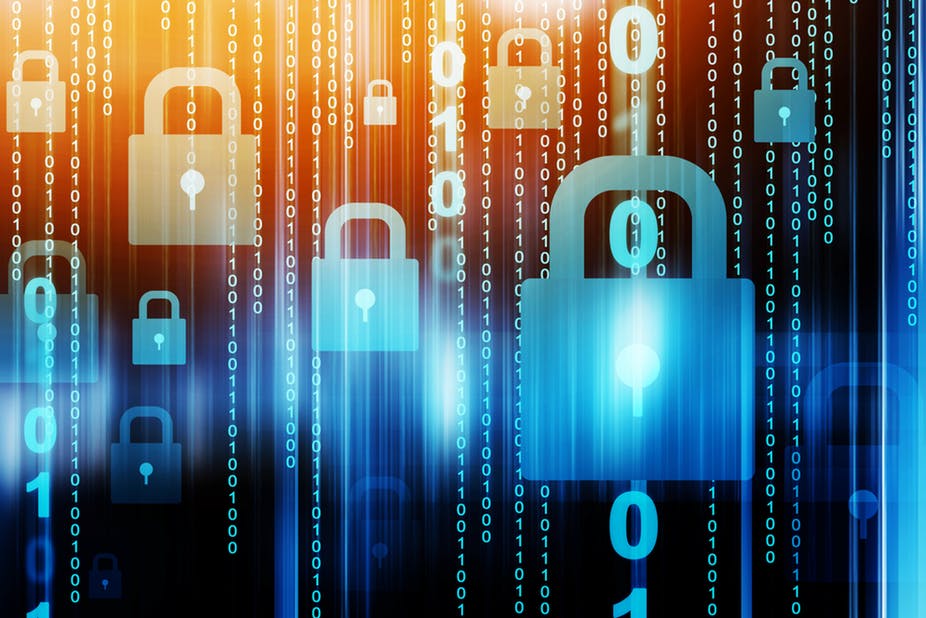 iometrics news from Africa is already revealing a shift from reports of the COVID-19 virus leading to shutdowns of biometric verification platforms, to adapting and acquiring new systems, from a 400 percent increase in demand for UnionCommunity contactless verification in Egypt, to Rwandan banks pushing for remote KYC. Meanwhile, articles from the ID4Africa movement continue to emerge in lieu of the summit which has been postponed. Of note is a look at the huge strides data protection agencies are making in terms of creating legislation and making it palatable to their populations.
Rwanda: Is COVID-19 an opportunity for digital ID and remote banking?
Equity Bank customers can open bank accounts on their mobiles without visiting a branch, reports The New Times. The Eazzy Banking service operates as an app on smartphones or via USSD menus on more basic handsets. The bank is expecting the coronavirus outbreak to mean increased uptake of the service.
Another bank, I&M Bank Rwanda has partnered with Norway's Blockbonds to use its SPENN mobile banking app platform, built on blockchain. It is not clear whether customers need to open the initial I&M Bank account in person first to clear KYC.
Zimbabwe: Security firm selling facial recognition systems for touch-free access
Safeguard Security is selling security equipment that uses facial recognition to allow touch-free access to properties for a stored list of contacts, reports TechZim.
Users upload photographs of themselves which are analysed to create a template on a database which can handle up to 6,000 individuals. The cameras then scan for people approaching within three meters of the access door and can even scan the faces of people looking down at a mobile phone.
Egypt: Commercial International Bank app on Huawei's AppGallery
The Huawei Consumer Business Group has announced a strategic partnership with the Commercial International Bank to launch Egypt's first mobile banking app on Huawei app store AppGallery, reports Egypt Today.
The app uses biometric verification with all the processing done on the Huawei handset. The app is a result of collaboration between both parties and is on the AppGallery which Huawei was forced to launch when the Trump administration stopped Google from supplying Google Mobile Services to the Chinese manufacturer.
Kenya: Biometrics the most popular anti-fraud technological tool
Biometrics are the most popular technological tool in the fight against fraud, with 34 percent of business respondents to a PwC survey, reports Intelligent CIO. The survey found that 5.5 billion Kenyan shillings ($52 million) had been lost to fraud in the previous two years.
58 percent of the 102 Kenyan respondents had reported experiencing economic crimes in the past two years, down from 75 percent in 2018 but still above the world average of 47 percent.
Opinion
ID4Africa: Digitalization and the sovereign rule of law
Digital ID segmentation and strategic business planning are the two key mechanisms that will accelerate and protect nations' digitalization policies, writes Omar Seghrouchni, president of Morocco's National Commission for the Protection of Personal Data (CNDP), in an article for the ID4Africa movement.
He warns against the thinking that Sustainable Development Goal 16.9 be interpreted as meaning every citizen should have a unique digital ID by 2030 as this rush could pose risks as could a single number which identifies a citizen across every aspect of life.
The other aspect is the need for businesses to have strategic continuity plans, something with the COVID-19 crisis, which is the reason for the postponement of Morocco's hosting the ID4Africa summit, has only highlighted further.
Seghrouchni concludes: "the digitalization of our societies should be citizen-centered, inclusive, robust, resilient, efficient, and not only technical."
ID4Africa: How Africa is setting its own example in data privacy
Executive Director of the World Privacy Forum, Pam Dixon, describes how African nations have set their sights beyond just alignment with the EU's GDPR and are expressing unique thinking for data privacy within their unique contexts.
Dixon outlines how Mauritius's Data Protection Act has served as a roadmap for other parts of Africa by making the law accessible via examples and multilingual documentation. Dixon also includes Kenya's long-awaited Data Protection Act of 2019 for its provision of local adaptations which could mean strong scrutiny of government use of its people's data. Togo's legislation goes beyond GDPR in its protections around the linking of people's data.
"African countries are enacting modern privacy laws that are informed by GDPR, but are not carbon copies of it," writes Dixon, "The new African laws exhibit their own thought and approaches on some of the most pressing and emergent privacy issues of today, adapted for the African context."
source - BIOMETRIC :
Biometrics and digital ID in Africa this week: Data protection trailblazers and new offerings